Have an adventure of a lifetime. Take a ride on the Whale Submarine and witness the magic of Maldives' underwater world rarely found anywhere else on earth and once privy only to scuba divers. Operating around Tear Drop Reef between Male and Villingili the submarine has been one of the hottest visitor attractions in the country since its launch. Offering a rich visual experience of more than 700 species of fish and other marine life, ancient shipwrecks and underwater caves the world's largest passenger submarine executes deep dives, up to 120 feet, that provides passengers with never to be forgotten thrills and views safely and in air conditioned comfort. The submarine's cabin is pressurized to maintain a safe and comfortable environment. After more than 2000 dives to date the 50 passenger submarine has undoubtedly provided several thousand people with their most memorable experience. A visit to the Maldives will not amount to much if the magnificence of its underwater scenery is not experienced and the Whale Submarine offers visitors the chance to view marine life in their natural habitat without resorting to cumbersome equipment.
Dives are carried out in two stages of 25 and 45 meter depths to allow passengers to take in the glorious underwater views and to showcase as many sea creatures as possible at different depths. The dives commence with coffee and soft drinks on shore, a twenty minute ride out to the submarine and safety instructions on board. Fish cards help passengers stay informed and attuned to their surroundings.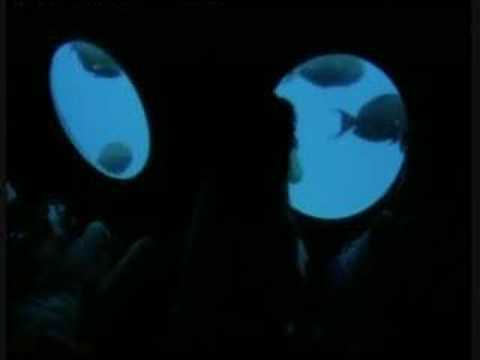 The first part of the dive enables visitors to get acquainted with schools of colourful reef fish and even turtles seen swimming amongst equally colourful coral formations the base for the prolific marine life. During the second part of the dive the submarine is gently put down on a sandy area next to a cave opening that will bring visitors almost face to face with the larger species of fish such as reef sharks, moray eels, schools of rays flying through the water, large endangered Napoleon Wrasse, two meter long giant groupers which are known to gape at the passengers through the port holes. On calm days the submarine will also dive at historic shipwrecks now colonized by coral and other marine life, shark feeding sites and additional reefs enabling passengers to have a truly complete and exceptional underwater experience. Dives last 45 minutes and take place throughout the day at 90 minute intervals with the last dive taking place at 20.00. Night dives offer passengers the rare opportunity of viewing corals opening up and extending their tentacles, spiders and shrimps and even larger species such as sharks looking for food, sleeping rays all illuminated by the powerful external lights of the submarine. This trip to the bottom of the sea will most certainly form lasting impressions of the magnificent marine environment as well as the journey in the submarine. After all how many people can boast of a dive in a submarine.
Imagine a palm fringed white beach, a warm blue ocean stretching far out into the horizon, days spent lolling on the beach, swimming in calm water with hardly anyone around to disturb the wonderful atmosphere. Adaaran Meedhupparu, a luxurious Maldives resort provides just the sort of ambience that most holiday makers dream about enhanced with its many excellent facilities and amenities. Enjoy privacy and total relaxation at one of well known Maldives hotels and emerge rejuvenated in body and soul.