Featuring crystal waters and abundant marine life, diving ranks at the very top of the list of exciting things one could do in the Maldives. Read on to know about this amazing watersport activity that is very popular in the archipelago of Maldives.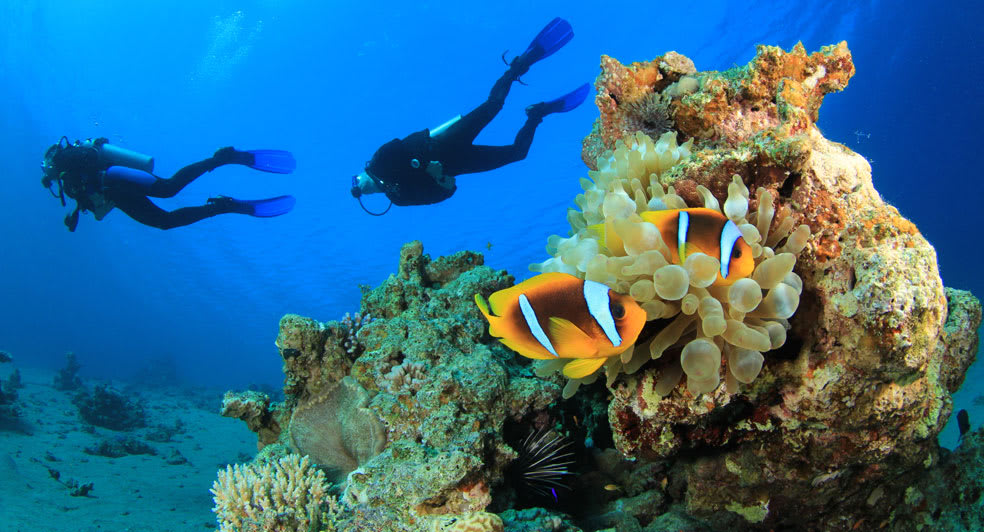 Overview
The biodiversity in the Maldives's oceans is nothing less than vibrant; from the elusive manta rays, the gigantic whale sharks, heralds of colourful reef fish to countless other creatures, the life underwater in the Maldives is simply spectacular! Diving into the waters is the ideal way to witness the splendorous scene in all its colourful glory.
What makes the ocean of the Maldives so special?
Due to its tropical location, the ocean that surrounds the islands of Maldives are rich in nutrients and planktons which attracts a large number of marine creatures to the Maldivian waters. The water is also warm and that is ideal for corals to thrive.
How to Join a diving excursion
Most of the Maldives bungalow resorts the likes of Anantara Veli Maldives Resort have Diving included in their leisure activity list and you could also reach out to any of the diving schools and clubs that are scattered across the archipelago to join an excursion.
Things to remember
Diving can be very exciting but in off chances, it can go wrong too so it is always necessary to be vigilant during your diving expedition/tour. Stay close with your group at all times never venture alone in the waters, do not touch the corals or creatures and never try to feed fish.
Auburn Silver is a travel writer who has a passion for fashion and a deep interest in admiring new and exotic attractions around the world. Google+