A combination of Indian, Arabic and Sri Lankan cuisines put together, Maldivian food is an explosion of spicy oriental flavours. If you are planning to visit the Maldives on your next vacation, we have a guide to help you understand what kind of food you can expect and where you can stay.
Fish and seafood
It should be no surprise that fish is the staple food of Maldives. Their traditional Maldivian breakfast includes a special dish called Mas Huni. It's a combination of smoked tuna coupled with coconut, onions and chili. Apart from this, fish is eaten in various other forms. Boiled, smoked and even in soups and broths.
Coconut
Coconuts are in abundance on the island and you can expect to taste it in many of the dishes you try. The oil is normally used for frying and coconut pieces are used in a lot of dishes. Coconut water is also drunk on a hot day to quench your thirst.
Hedhika
A special snack called Hedhika is something that you will come across on your visit to Maldives. It comes in different forms such as fish stuffed pastries and deep-fried fish cakes. A definite must try.
Staying in the Maldives
In the Maldives, water villas are the best type of resorts to stay in. There are plenty that will take your breath away such as the Anantara Kihavah Maldives Villas that have beautiful villas with private pools and amazing inhouse dining restaurants to tickle your taste buds!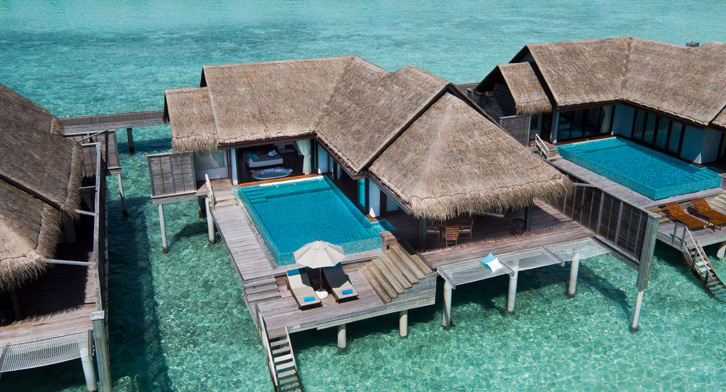 Fritzjames Stephen is a travel writer, who writes content based on the myriad of experiences and indulgences that the world has to offer travellers across all walks of life. Google+